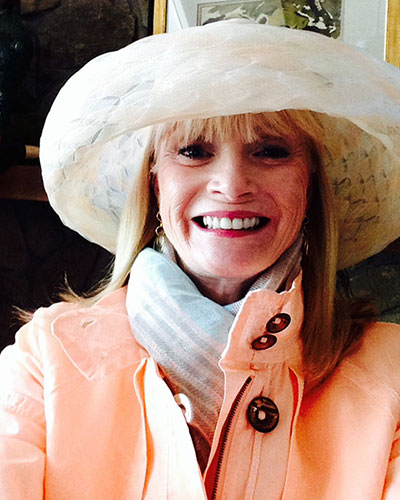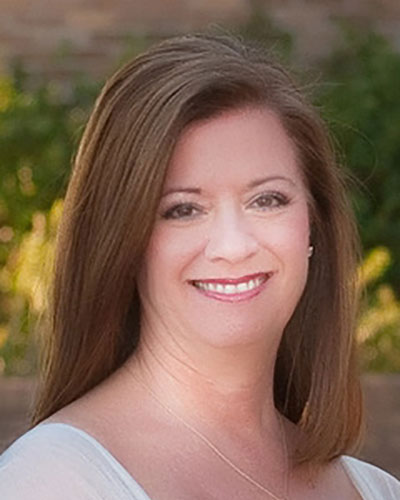 Cathy McGowin
Cathy Waller McGowin grew up in Birmingham, Alabama and attended Huffman High School. In 1984 she moved to Mobile, Alabama with her husband, Jeff, who was starting his career in orthopaedic surgery. Mrs. McGowin graduated from the Capstone College of Nursing at the University of Alabama in 1980. She is a member of Sigma Theta Tau International Honor Society for Nursing. She has worked in many different areas of medical care in both Jefferson and Mobile Counties. Her experience includes Emergency, Critical Care, Post-Surgical, and Cardiac Rehabilitation. Mrs. McGowin has been actively involved in service and charitable organizations in Mobile including the Board of Directors for the Junior League of Mobile. She also has served on the board of the Medical Alliance for Mobile County. She has volunteered with Camp Rap-A-Hope, an organization that provides year-round programming as well as a summer camp for children between the ages of 7 and 17 who have or have ever had cancer. Mrs. McGowin has also volunteered with Partners in Education tutoring 4th grade students in mathematics. In addition, she served as the president of the PTA at her children's school. As an active community volunteer, she has also chaired fundraisers for numerous non-profits in Mobile County. Together with her husband Jeff, they have served as Club Leader for the University of Virginia Club of Mobile where she instituted an annual service project for local club members to aid local charities. Mrs. McGowin is a member of St. Ignatius Catholic Church where she has taught religious education classes for elementary age children. Cathy is married to Dr. Jeff McGowin, a Mobile native. They have two wonderful sons and daughters-in-law, and one precious granddaughter.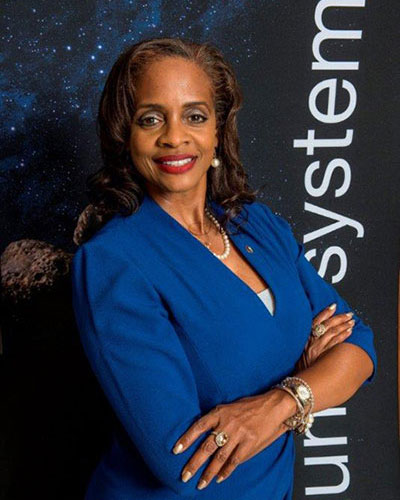 Jeneene Suttle
Ms Suttle is a graduate from the University of Alabama in Birmingham and has a Masters' degree from the Florida Institute of Technology. Ms. Suttle's career spans over 30 years of governmental experience from Marshall Space Flight Center in Huntsville, AL., NASA Headquarters in Washington DC, and General Services Administration, Region Office in Atlanta GA. In her current role, Ms. Suttle is a subject matter expert in the field of Risk Management and works for NASA, Marshall Space Flight Center's Safety and Mission Assurance in Huntsville, AL. Her responsibilities include Programmatic and Institutional Risk Management leadership, Facilitator and Trainer. Ms. Suttle has worn many hats in her career including Commercial Space Center Manager and Advisor, Aerospace and Environmental Engineer, Export control Directorate lead, Systems Manager and Computer Specialist. As a result she has developed excellent interpersonal skills and has the unique ability to manage the challenges associated with multi-discipline projects. Ms. Suttle serves her community, in various roles as member of Alpha Kappa Alpha Sorority Inc., Greater Huntsville Chapter of the Links Inc., and a life member of the NAACP just to list a few. Furthermore, Ms Suttle has answered the call for collective action to improve lives both locally and globally through service programs ranging from tutoring children "at-risk" locally to donating to international programs and initiatives. Additionally, Ms Suttle is passionate about developing and supporting programs that empower people to sustain themselves as a holistic approach which leads to a better future for all mankind. She is not alone in her observations and conclusions; likewise, the Alabama Women's Commission is engaged in leading the state with the research on issues affecting woman in Alabama. Finally, Ms. Suttle is the member of First Missionary Baptist Church and is the proud mother of two.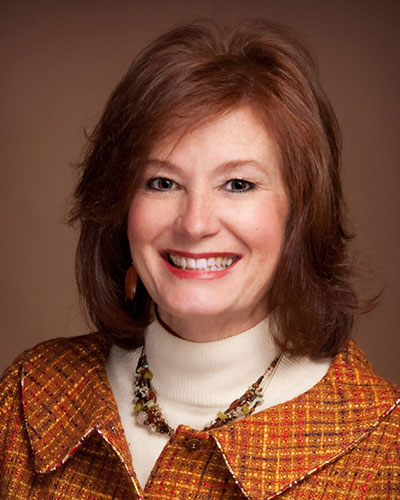 Rep. Terri Collins
District Legislative Appointment
Representative Terri Collins was raised in Birmingham and earned a Marketing degree from The University of Alabama. She and her husband, Tom Collins, moved to Decatur in 1982 and raised their three children. She was active in church, schools and Bible studies. Terri enjoyed 16 years in banking as Vice President of Marketing and Sales before election to the House of Representatives in 2010. Terri serves on Education Ways and Means Committee, and serves as Chair of Education Policy Committee. She also serves as Chair of the Tennessee Valley Caucus. She serves on the Board of Directors for the Volunteer Center of Morgan County, the United Way Board, Community Board of Princess Theatre, Quality Education Committee with The Decatur Morgan County Chamber of Commerce, Decatur Morgan Hospital Foundation, and Friends of Alabama Archives. She was appointed to the Women's Commission and the Commission on Girls and Women in the Criminal Justice System, the Education Committee of the Southern Legislative Conference (SLC) and to the Every Student Succeeds Act Taskforce by the Speaker of the House. She was also appointed to serve on the Trails Commission, Southern Regional Education Board (SREB), Alabama Workforce Development Board, Alabama Office of Education and Workforce Statistic Advisory Board and Child Abuse and Neglect Prevention Board by the Governor. She is State Chairman for American Legislative Exchange Council (ALEC). She is a founding member of the Women's Leadership Council with United Way. Terri is a mentor and active Bible teacher.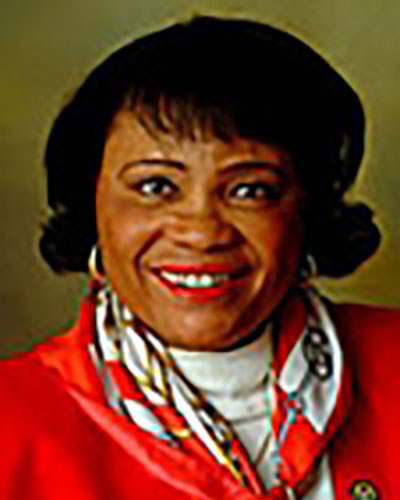 Sen. Priscilla Dunn
District Legislative Appointment
Senator Priscilla Dunn was born on October 8, 1943, and is serving her second term in the Senate. She received her B.S. from Alabama State University and M.A. from the University of Montevallo. Senator Dunn and her husband, Grover, are the parents of a daughter, Karen. Senator Dunn works as the Homeless Education Coordinator for the Bessemer City Schools. She is a Trustee and Sunday School teacher for the Shady Grove Baptist Church. Senator Dunn also serves on the Board of Directors for the Bessemer Civic Center, as President of the Humanistic Challengers Federated Club, Secretary of Girls, Inc. of Central Alabama and as an instructor for the Jefferson County Congress of Christian Education. Additionally, she is President of the Concerned Citizens of Bessemer Cut-Off and is the coordinator for the Jefferson County Democratic Conference. Senator Dunn is also a member of the Jefferson/Shelby Counties American Cancer Society Advisory Board and serves on the Board for the State Democratic Executive Committee.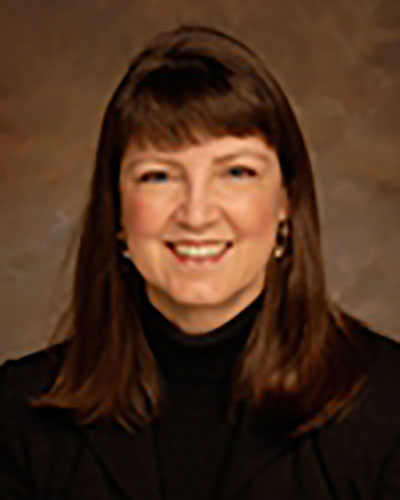 Patty Hobbs
Patty Hobbs was born in Anniston, Alabama and educated in the public schools in Anniston and Weaver, graduating from Weaver High School ('72). Ms. Hobbs received a B. S. in Education ('76) and a M. S. in Education ('78), both from Jacksonville State University (JSU), where she was Alumna of the Year in 2002. Ms. Hobbs taught fifth grade at Weaver Elementary School before relocating to Washington, D.C. in 1980. Her first job there was on the staff of then-Congressman Dick Cheney (R-WY). She moved on to Congressional campaign work during the election cycle of 1982 before joining the White House Staff during the first term of President Ronald Reagan. Ms. Hobbs went to work on Education Secretary Bill Bennett's staff at the U.S. Department of Education (ED) in 1985, where she worked for the next 21 years in a variety of positions. In addition to Bennett, she worked on the personal staff of Education Secretaries Lauro Cavazos, Lamar Alexander and Rod Paige, whom she served as ED's Director of Internal Communications. She returned home to JSU in August 2006 as the Director of the Child Development Center at McClellan until May, 2008 when she was named JSU's Director of Public Relations. Ms. Hobbs retired from JSU in 2014, and remains active in Calhoun County political and philanthropic organizations.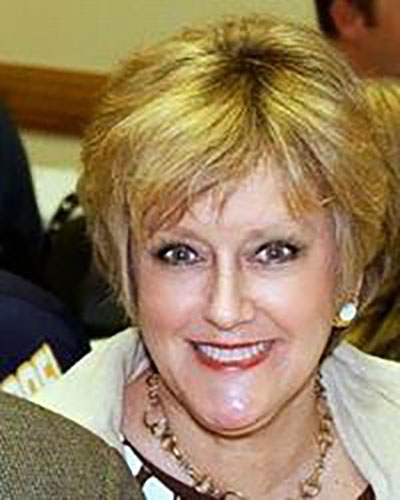 Carol Sue Nelson
Carol Sue Nelson is an attorney in Birmingham, Alabama. She served as the County Attorney for Jefferson County from 2013 though 2016. Prior to that time, Ms. Nelson was a shareholder in the firm of Maynard, Cooper & Gale, PC, from 2004-2013, concentrating her practice in representing management in labor, EEO and other employment matters. She graduated summa cum laude from Auburn University in 1974 and received her J.D. degree from Cumberland School of Law in 1977, graduating magna cum laude. At Cumberland she was on Law Review and selected into the Order of the Coif. Following law school Ms. Nelson clerked for the Honorable United States District Judge James H. Hancock. Thereafter, she worked as In-House Counsel for Protective Life Insurance Company from 19781980. From 1980-2004, Ms. Nelson was a partner in the firm of Constangy, Brooks & Smith, LLP, specializing in labor and employment law. Ms. Nelson, an AV rated attorney by Martindale-Hubbell, has been recognized as one of the Best Lawyers in America and one of Chambers USA Leading Lawyers for Business. She has been selected as one of the 25 top women attorneys in Alabama. She is a Fellow in the Litigation Counsel of America, a Fellow of the American Bar Foundation, and has been appointed by the Alabama Supreme Court to serve on the Standing Committee on Rules of Conduct and Canons of Judicial Ethics. She recently served as Chair of the Federal Practice Section of the Birmingham Bar Association, served as a member of the Lawyers Advisory Committee for the Northern District of Alabama, and served on the Executive Committee of the Birmingham Bar Association. She is also a member of the Birmingham Bar Foundation. Ms. Nelson is admitted to the Alabama State Bar, all U.S. District Courts in Alabama, the 11th Circuit Court of Appeals and the United States Supreme Court. She has argued cases before the 4th, 6th and 11th Circuit Courts of Appeal. Ms. Nelson is involved in a number of civic activities in leadership roles, serving on the Governor's Alabama Women's Commission and Auburn University Women's Leadership Institute. She is also Past President of the Breast Cancer Research Foundation of Alabama.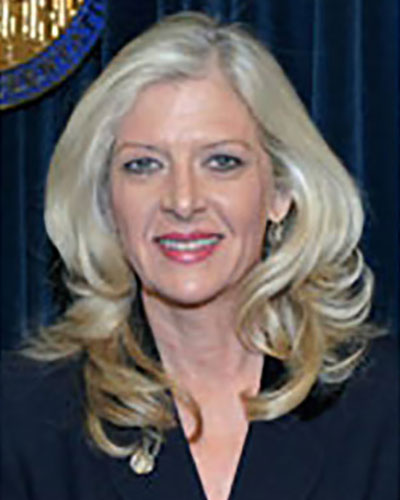 Rep. Becky Nordgren
Representative Becky Nordgren was elected to the Alabama House of Representatives on November 2, 2010. She majored in marketing at Auburn University and continued her education at the University of Alabama. Representative Nordgren is the marketing director for Fuller Medical Co. Prior to that, she owned Clear Images Advertising Agency for a decade. She is a member of the Etowah County Republican Executive Committee and Etowah County Republican Women's Association. Additionally, she is a member of the board for Neuromyelitis Optica and serves on the Autism Council of Alabama. During her first term, Representative Nordgren served on the House Health Committee, State Government Committee, and Children and Senior Advocacy Committee. She is married to Eric Nordgren and they have three children; Eric, Miles and Millie. She is a member of Central Church of Christ in Gadsden.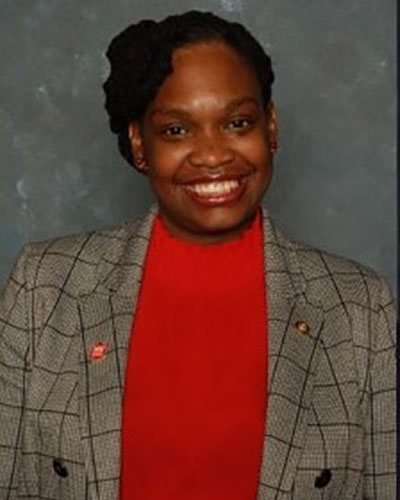 Rep. Becky Nordgren
Senator Sanders-Fortier received her B.A. in Psychology from Spelman College and her J.D. from the Birmingham School of Law. She is active in Beloved Community Ministries, Army of Mothers, the Alabama Bar Association, and the Black Belt Lawyers Association. She has been a member of the Senate since 2018.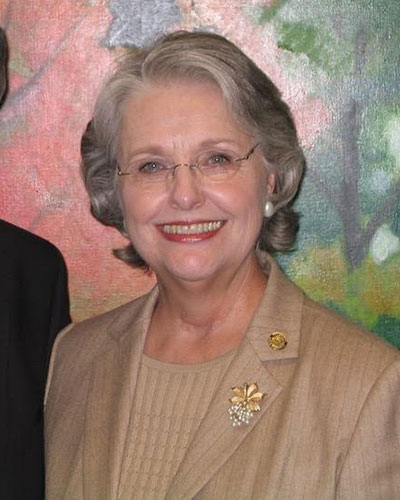 Former Rep. Mary Sue McClurkin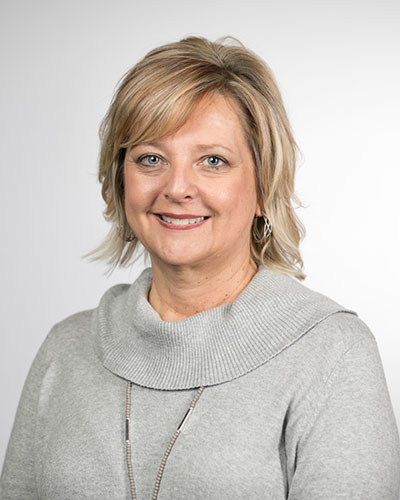 Gina Johnson
Regina Johnson is a lifelong resident of Moulton, Alabama. She spent 27 years working in the judicial system in Lawrence County, beginning her career in the Criminal Division of the Circuit Clerk's office, and serving as a court magistrate. She later had the privilege of working as a Judicial Assistant for three Presiding Circuit Judges working with all division of Court and serving as a liaison between the Court and the Lawrence County Community Corrections Program before her retirement. Since retirement in 2011, she has managed the financial affairs of Global Sourcing Services Inc, an industrial sales company owned by her and her husband. She helps care for their physically disabled son and actively serves in her church in various capacities, publishing their newsletter and teaching a children's bible class. She is married to Ken Johnson who is a former two-term legislator in the Alabama House of Representatives. Regina and her husband have four children and eight grandchildren. She enjoys traveling and spending time with her family.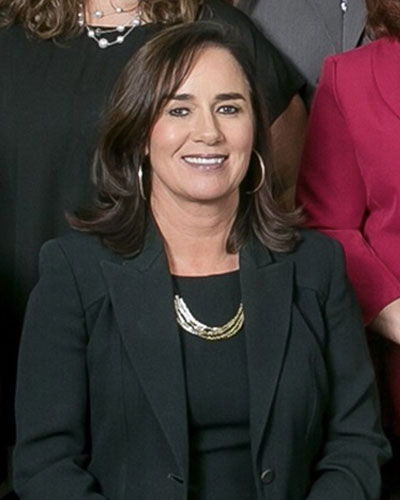 Tracy Plummer
Tracy Plummer currently serves as the Deputy Director of the Alabama Department of Child Abuse and Neglect Prevention. Mrs. Plummer resides in Selma and has lived in the Black Belt region for over thirty-five years. She is a graduate of the University of Alabama with a Bachelor of Science in early childhood education. During her time as a teacher she was awarded the Golden Apple Award by WAKA News and named teacher of the year for Meadowview Elementary School. After devoting twenty-one years in the classroom, Mrs. Plummer was selected to become an instructional coach for the Blackbelt Region with the Alabama Department of Education's Reading Initiative. Throughout Mrs. Plummer's career she has always enjoyed grant writing to secure funding for schools in Selma. Through her love of writing she has been awarded over $800,000 for schools in her community. As an active member of her community she has served as the President of the Selma Charity League, and board member of Leika's Pre-School. She is a member of Church Street United Methodist Church. In 2015, Mrs. Plummer worked to pass Erin's Law in Alabama by educating lawmakers on the importance of preventing child abuse before it begins. Mrs. Plummer was later appointed to the Governor's Task Force on Child Sexual Abuse Prevention and recently was selected as the chair. Mrs. Plummer has worked over 26 years as an educator, grant writer and advocate for Alabama's children and families. She resides in Selma with her husband and 17- year-old twins. She is a national champion equestrian rider and has enjoyed showing horses since she was a child. Her hobbies include attending sporting events and spending time with her family.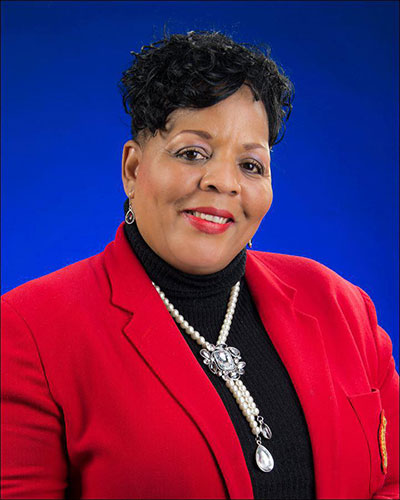 Rep. Barbara Drummond
Rep. Barbara Drummond, owner of B-Inspired Marketing and Consulting, Inc., was elected to the Alabama House of Representatives in November 2014, representing District 103. Rep. Drummond was recently named 2015 Legislator of the Year by the Alabama Democratic Caucus. Since being elected, Rep. Drummond has served on the House of Representatives Education Policy, Transportation, Utilities and Infrastructure, Senior and Children's Policy committees. She has completed the Center For The Advancement Of Leadership Skills with the Southern Legislative Conference. She is the former Executive Director of Administrative Services and Community Affairs under former Mobile Mayor Sam Jones' administration, a position she has held for eight years. Prior to the mayor's office, Drummond was the Public Affairs and Community Services Director for the Mobile County Commission, a job she held for 14 years. Drummond is a former reporter with the Mobile Register, where she covered many political, judicial and general reporting assignments. She was employed with the Mobile Register for 21 years. While at the Register, Drummond authored a weekly opinion column entitled "My Turn." A graduate of Murphy High School with honors and went on to and obtained a Bachelor's of Communication degree from the University of South Alabama. She is a former board member of the Community Foundation of Southwest Alabama, U. J. Robinson Adult Daycare Center, BayFest Musical Festival and the Alabama Association of Constitutional Reform. Drummond is a former graduate of Leadership Mobile and Leadership Alabama. Drummond has received numerous awards, most notable, the Award of Excellence from the National Association of County Information Officers, a Superior Award from the National Association of Counties, and Citizen of the Year from the Omega Psi Pi. She is the past president for the National Association for County Information Officers. She is a member of Delaware Missionary Baptist Church; and the mother of one daughter, Roshunda Drummond-Dye and two grandchildren, Ashton and Avery.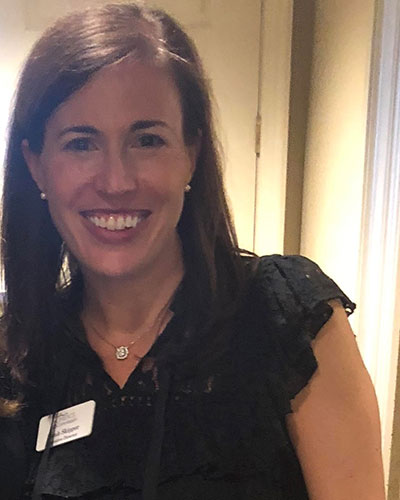 Sarah Skipper
Sarah has served as the Executive Director of the Alabama Women's Commission since 2007. She is a graduate of Auburn University with honors with a Bachelor's Degree in Business Administration and a Master's Degree in Higher Education Administration. Prior to working for the Commission, she worked for the Interactive Marketing Association in New York, NY and Auburn University in Student Affairs. She is actively involved in her church teaching Sunday School and helping with summer camp and Vacation Bible School. She is the mom to 4 beautiful girls.